Namaste Wahala is both unique and predictable. Unique, because it brings together the Nigerian and Indian film industries for the first time. Predictable, because it follows the same Bollywood rom-com template that we've been seeing for years now. Read this Namaste Wahala review to know if it's worth your time.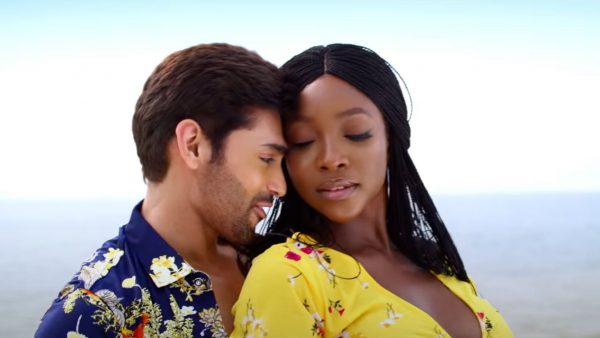 Image Source
Namaste Wahala starts in the most predictable manner. Boy and girl run into each other randomly and fall in love instantly. Even Bollywood has gone beyond this now. The only difference here is that the girl, Didi, is Nigerian and the boy, Raj (not even kidding), is Indian. After this, you know exactly what's coming next in the template. Both protagonists have a friend each on the side who are comical stereotypes, and, of course, there are conservative parents who are angry and against the couple, and there are pointless songs. To their credit, the filmmakers have tried to mix it up and put in a half-baked conspiracy angle in a case which pits father and daughter against each other.
Ini Dima-Okojie is great as the lost and confused Didi who is in love with the "wrong" kind of man. But there are so many instances which leave you thinking that even a novice writer could have given more depth to her character. Ruslaan Mumtaz as Raj is easily forgettable and does nothing to make you have any strong feelings about the character. The only person in the cast who stood out and brought some relief to a boring story was Sujata Sehgal as Meera, an overbearing Indian mother who thinks that her son is being snatched away. But here too, the character needed more. Overall, there was a lot of potential in the story and the characters of Namaste Wahala, but it was never realised in the course of the movie.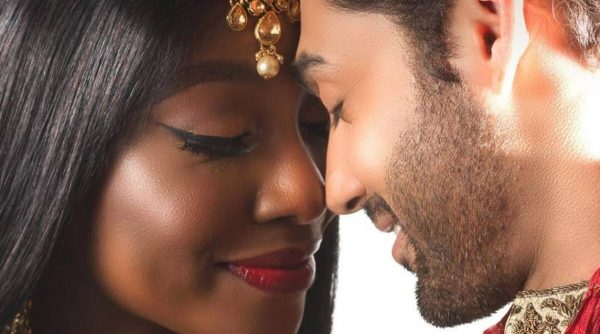 Image Source
If you're looking for something different to watch this weekend, we suggest that you skip Namaste Wahala. But if you're feeling a tinge of nostalgia for 2000s Bollywood, complete with its unrealistic love stories and casual misogyny (how are we still glorifying creepy stalkers), watch the movie. With all the focus on Indian traditions and values and whatnot, it would've been nice to see an equal amount of attention on Nigerian traditions too. But then, that may be expecting too much from an unprecedented collaboration like Namaste Wahala. We hope we get to see more films celebrating both cultures, but we also hope it doesn't have through mediocre storylines.
Namaste Wahala is streaming now on Netflix.
Featured Image Source
Related: The Big Day Review: Two Hours Of An Indian Bride's Pinterest Board Coming To Life