Ms Marvel, the latest superhero series which is Marvel's gift to South Asians, has finally introduced the character we had all been waiting for. In episode 4, released today on Disney+ Hotstar, we finally see our Bollywood link, Farhan Akhtar. Don't worry, there are no major spoilers here.
If you've been following Ms Marvel, you'll know how pivotal this episode is for Kamala and her journey towards finally figuring out her real identity. Kamala and her mother, Muneeba, travel to Karachi to meet her Nani. For Kamala, this journey is vital to know more about her great grandmother, Aisha, and find out what her superpower-laden bangle can really do. And in this episode, we are also introduced to Farhan Akhtar's Marvel character, Waleed.
Waleed tells Kamala more about the realm of the Clandestines and why it's important that they don't get hold of the bangle. You'll also see Farhan Akhtar in action as he fights to protect Kamala and the bangle. There's a lot of action, desi scenery, Kamala's increased control on her powers…and some time travel.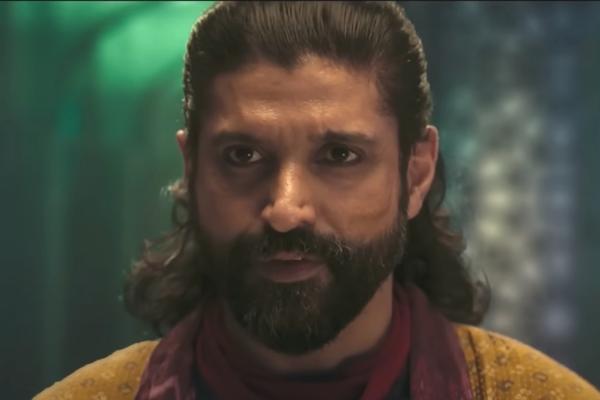 Here are a few tweets that will give you an idea of why you should not miss the latest episode of Ms Marvel.
Ms Marvel EP 4 served??? Shouldn't be surprised since that's the trend with episode 4 of marvel shows.
The end title card shout out to Karachi tho 🙏🏽#MsMarvel #Episode4 pic.twitter.com/4W0oL4qaaZ

— Emporium (@nehroner) June 29, 2022
This new #MsMarvel episode is something special.

— Robert Young (@robertcyoung) June 29, 2022
Ms. Marvel capturing peak desi culture – ppl standing up mid flight to get their bags while the flight attendant repeatedly asks them to sit down 😭😂 REPRESENTATION MATTERS

— shafaq (@ghaib_damagh) June 29, 2022
In episode 4 of ms marvel Portraying the partition of India is top tier though #MsMarvel pic.twitter.com/wYR33sCDvB

— z (@reblmoon) June 29, 2022
#MsMarvel Season 1 Episode 4 Seeing Red NonSpoiler Review: This episode reminds me so much of Turning Red! Zenobia Shroff is phenomenal! Karachi in Pakistan looked absolutely beautiful! Plus Nani is so lovable & caring! The ending has me very excited for next week episode! 9/10! pic.twitter.com/Y8JJmTvf6P

— Josh ❤️ Obi Wan Kenobi,Ms Marvel #BlackLivesMatter (@supermangeek101) June 29, 2022
"My passport is Pakistani, my roots are in India. And in between all of this there is a border. There is a border marked with blood and pain. People are claiming their identity based on an idea some old Englishmen had when they were fleeing the country."#msmarvel hitting hard.

— Sahil Mittal (@Atotmyr) June 29, 2022
#msmarvel spoilers
–
–
–
this scene was so heartbreaking. i can't be the only one who cried, right? pic.twitter.com/LRqZKvqUk7

— keedy Ꮘ frank castle's gf (@alltoobernthal) June 29, 2022
#msmarvel SPOILERS
.
.
.
.
.
And to no ones surprise that episode ATE absolutely stunning visually, seeing Kamalas powers is a delight and THAT ENDING??? Ep 4's remain superior im so serious. I will be seated for ep 5 pic.twitter.com/36C0Vikbum

— natalie portman era ❤️⚡️ (@itsnotmitty) June 29, 2022

The latest episode of Ms Marvel ends on a sombre note with the Partition taking centre stage in Kamala's journey of realising her purpose. We've watched it and can't wait for the next episode. What are your thoughts?
Related: From AR Rahman's Music To A Brown Teen's Struggle With Her Family, Ms Marvel Does Desi-ness Right