No, we don't have a secret spice mix recipe. Neither will we ask you to add an exotic ingredient to your meal. Rather, the most ingenious ideas on how to make food taste better involve tricking your brain into it. Taste, after all, is about perception more than anything else.
1. Eat in a Fun, New Way
Beat the boredom of eating the same food, by eating it in an unconventional way. A study by Ohio State University found that this helps our brains feel the same rush as we did trying out a dish for the first time ever. People made to eat popcorn with chopsticks in the study, were more immersed in the experience than the ones eating it the regular way, with their hands.
The simple novelty of eating in a different way than usual, makes us enjoy our meal much more. This holds true for something as simple as water.
So, eat the same old chicken caesar salad with a chopstick this time, or eat your ice cream with a fork instead of a spoon or just drink your water out of a wine glass. Make it exciting, make it better.
2. Start with a Little Pre-Meal Ritual
We are sure you remember how Kit Kat came up with a small routine to eat the chocolate – to break it a particular way along the crease, split into half and then savour it. Rituals such as these improve taste. We are serious! And there is a study to prove it too! A study by psychologists at University of Minnesota explains how these little pre-meal ceremonies draw attention to the food and this focus becomes the flavour enhancer.
We aren't surprised that the meals we ogle at, take pictures of and focus on before we dig in, taste way better. Or the ordinary cake we sing 'Happy Birthday' to, goes from that to awesomely tasty.
Got your cue? Now create your very own ritual and Bon Appétit!
3. Have Appetizers off the Internet
There is a way you can make your bland Khichdi taste better which doesn't involve any additional ingredient. Just head to your Instagram or Facebook, go to a food account and look at pictures of your favourite food – burgers, fries, cheesecake, mutton curry and rice – whatever it may be, as long as it is high on calories. And Viola! Sounds insane? Not if you go by a Swiss study which found people enjoying neutral flavours much more after looking at pictures of cheesy, fatty foods than after looking at low calorie foods like fruits.
The sight of the fatty food activates the areas in the brain that evaluate pleasure – like the orbitofrontal cortex – which makes the bland food taste much better. We love our brains for such yummy perceptions.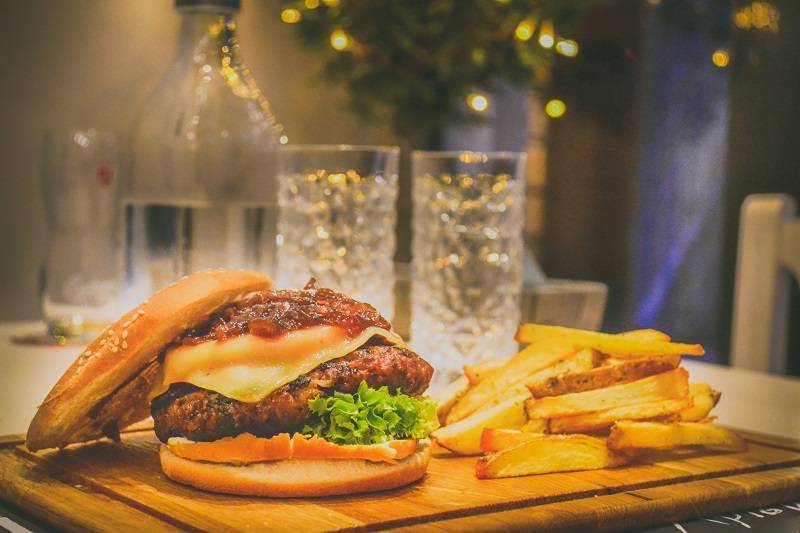 4. Geometry Has a New Meaning
The number of times you heard Matt Preston talk about cuts, presentation and plating (including the plate itself) on your favourite Masterchef Australia, was 'way too many times'. We now know why!
We instinctively associate sharp angles with stronger flavours. Perhaps the reason why, in a study, cheese appeared sharper when its corners were angled and distinctively saltier when eaten off a knife than a spoon.
Plating the food a certain (and prettier) way, also helps a lot. A study by an Oxford University Gastrophysicist has proven that making something look good, makes it effectively taste better too. Even the plate that we get food served on – round edged or sharp edged can have an impact on how we perceive the taste.
Give your bland salad a Michelin star plating, and enjoy it like never before.
5. Temperature Matters
Of course we like a warm meal. But the temperature of a meal is also linked to our brain's perception of sweet, sour and salty flavours. According to a study by Yale University of Medicine, hot meals are linked with sugary flavours and cold meals with salty or sour tastes. When the food touches our tongue, the relative taste buds send a strong signal to the brain which perceives the taste.
Try and see how your chicken curry tastes relatively saltier when cold than when steaming hot.