Get ready for festive fun, because according to the horoscope this week, there is going to be a lot of alcohol and drama involved!
1. Aries (March 21 – April 19)
You have finally started being brave and taking the risks you have always wanted to take, like getting braces and trying to cook without burning the house down. I'm so proud of you, it is good to see you take control of your life. Don't let your Aries spirit die down because you have a lot coming up. And I don't just mean your BFF spamming you in Insta DMs; I also mean work opportunities. Hold your ground and be clear in your commitments, don't let anyone get any work done for free.
AAE Pro Tip: No, don't make plans to burst crackers despite the ban, that's not a risk; it's called being stupid.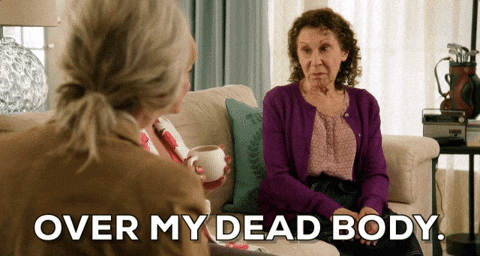 2. 

Taurus (April 20 – May 20)
Dear Taurus, what is with all the ditching of plans? I mean, what part of 'being social and getting out of bed is healthy for you' is not clear? You really need to buck up and stop cancelling all those calls saying you are in a meeting when you are just watching re-runs on Netflix. The festive season ain't about sitting at home being all lonely, remember your guide to getting out of your shell. So, your horoscope for this week asks you to stop being a party pooper and reply to your buddies.
AAE Pro Tip: Practise saying "yeah sure" when someone's making plans. If you don't, a crow will steal your samosa every day for the rest of your life, those are the rules.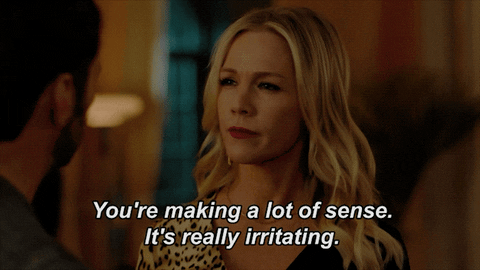 3. Gemini (May 21 – June 20)
Feeling emotional or is it just another act you put up to get attention? It's time to be real about things, dear Gemini, because people really want to believe the good in you. So if you keep playing Gossip Girl, you might get yourself in trouble, because let's face it, you ain't no Blair Waldorf. Get your act together and reflect on your thoughts. Maybe it is time to grow up and leave the childish pranks and tantrums behind. At least for this week, if you don't want yourself facing some shit.
AAE Pro Tip: Watch videos of people dancing to Shubhaarambh, learn it, and then upload it to Instagram. No reason, it'll be fun. Tag us!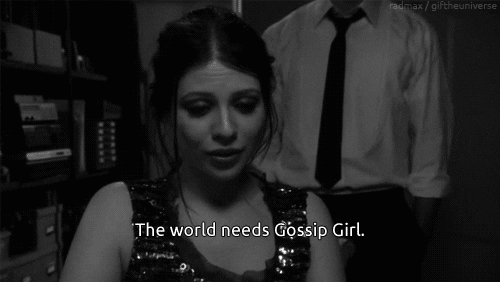 4. Cancer (June 21 – July 22)
It's good to see you going out and about and actually coming back to your true self. It is all about balance, so a beer in both hands is just the right kind of start you need this week. Yes, on a Monday, during the meeting. Because how else are you supposed to go through the whole week anyway? Free your mind and spend some time with bae. A cooking date sounds likely this week, so prep for all the work and maybe get your Jenga out. Because that's how adults do it, trust me.
AAE Pro Tip: I see the team call turning into a video call mid-meeting, so pour that beer in a glass and say it's ginger ale when your boss asks.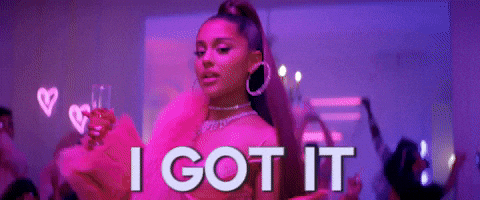 5. Leo (July 23 – August 22)
Hi there, my smitten kitten. It's strange to see how someone has you wrapped around their little finger, but it is truly adorable. Getting a Leo in a cage is pretty impressive, I would say. But don't go all gaga in your head because being practical for five minutes a day isn't going to cost you anything. Think things through and let your actions reflect that, because playing hide and seek isn't going to get you anywhere. The horoscope for this week asks you to be a little patient, whether it is about a relationship, work project, or that butter chicken you are cooking.
AAE Pro Tip: Every time you get the urge to text boo or say "I love you," watch an episode of A Suitable Boy on Netflix. It's so bad it'll put you to sleep, and the urge will have passed. 
6. Virgo (August 23 – September 22)
Someone has been in quite a mood, and I hate to break it to you, but you are being a little unreasonable. I understand you are concerned about keeping things intact. And you work every single day so you can keep certain things the way they are. But shouting at the top of your lungs because your sibling kept the shampoo a meter away from its original place is a bit too much. Even for you. So calm your nerves and take a break. You need it, or let's say everyone around you needs it.
AAE Pro Tip: Listen, just call Taurus or show up with a bottle of wine. You both need it.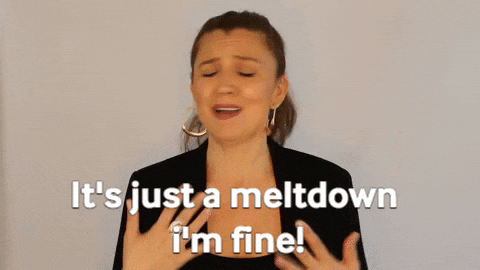 7. Libra (September 23 – October 22)
You have been living merrily in your little bubble of warmth. And you totally earned it, so enjoy it for a little longer. Because the horoscope this week promises some cosy time with your partner and some meaningful conversations. And just a heads up — if you receive an unexpected gift from bae, remember this week is just blessing you with the good stuff. But still, there is no reason to believe your sibling is sweet just because they offer you an extra slice of pizza. They probably ate all the good stuff from the top.
AAE Pro Tip: Steal your sibling's phone and change all contacts to superhero names. Serves them right for eating all the cheese.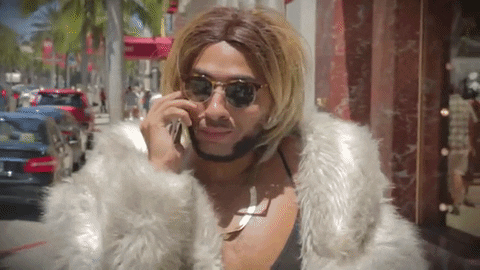 8. Scorpio (October 23 – November 21)
The Scorpio season has completely been your bitch and you are thriving. Good for you, you do deserve a little extra fun because it's your birthday month. And I see a line-up of events coming, so prep your outfits already. A little extra shopping is reasonable because you actually work your ass off, so it is only fair that you splurge lavishly too. But amidst all the festivities and celebrations, don't forget to keep a check on your health. If there is something worse than waking up hungover, it is a sore throat and cold.
AAE Pro Tip: I see you getting Covid if you go to Sarojini, so be smart and shop online.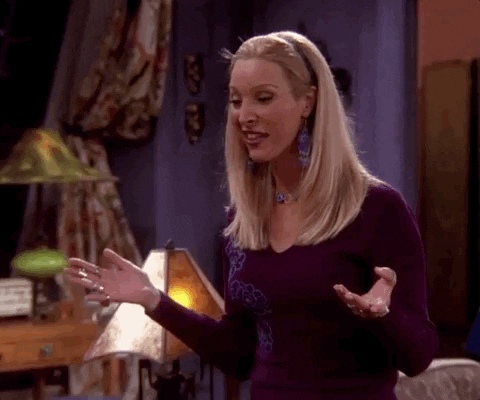 9. Sagittarius (November 22 – December 21)
I love that shade of 'minding my own business and doing my best' on you, dear Sagittarius. It is about time you came around and started being your true self. But I'm not going to shower compliments on you because let's face it, you can easily go off track. So stay sane, keep practising that masala chai with samosas, and don't let your siblings into the kitchen. You know how that ends up, right? And this week, there is no scope of pranks if you want to learn how to be the sanskaari bachcha and cook desi food for your fam.
AAE Pro Tip: Don't neglect your office work though, because I see your boss getting a little irritated at all the chai and samosa and no work.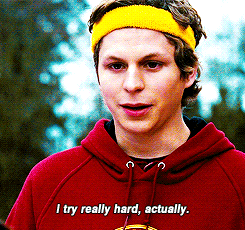 Related: Crispy, Delicious, And Utterly Blissful: The Best Recipe For Samosas
10. Capricorn (December 22 – January 19)
My dearest Capricorn, can you stop feeling guilty for spending a little on yourself? We all know how hard you work and it is good to treat yourself once in a while. No need to put in extra hours at work to wear off the guilt. But you could use some of that guilt in the gym and you might shed off some calories. Seriously, those kilos won't be shedding themselves, so you might as well maintain some social distancing from those laddoos. Don't let all the festive serving get to you, you are stronger than this!
AAE Pro Tip: Do five burpees every time you see a laddoo. Period. 
11. Aquarius (January 20 – February 18)
You may have been avoiding some clear communication, but the horoscope for this week says that it is time to face the reality of things. Stop dreading communication because you need to rip the bandaid off someday. If you feel your best friend is acting sneaky, it is best to confront them. Even if they tell you that they bought their Netflix account with someone else, it's okay, every friendship has to go through its ups and downs. So be calm and get new friends, because that is the ultimate betrayal.
AAE Pro Tip: Get a pen pal. It's so vintage, you know what I mean?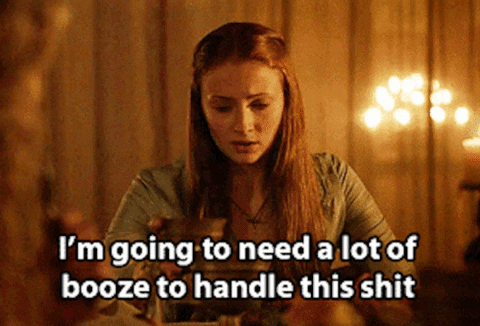 12. Pisces (February 19 – March 20)
According to the horoscope for this week, someone is going to be quite energetic. I see all those extra hours of sleep finally reflecting on your face. And no more dark circles too? You have been doing something so damn right, dear Pisces! Keep going this way because you have found your track. And remember, muting notifications from your colleagues is just a start to a happy, healthy, and sane week. So keep at it and enjoy yourself a little because you totally deserve it.
AAE Pro Tip: This week, get some snail mucus under-eye patches. Trust me.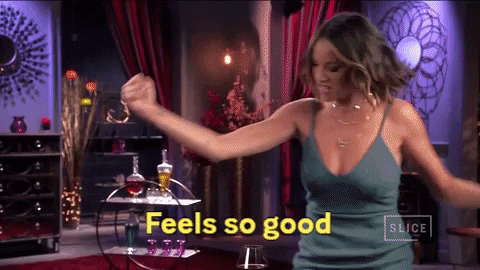 Have a great week lovelies!