The monsoon season is the perfect time to add some brightness and greenery to your place. After all, redecorating your place is just what you need to make the gloomy monsoons a little more cheerful. But you don't have to burn a hole in your pocket while you are at it. Here are some home decor products and pieces under ₹1,000 that will instantly liven up your space!
Related: Bathroom Decor Ideas: 8 Ways To Give Your Small Space A Million Dollar Look
1. Spring time table runner
Table Runner from Chumbak
The easiest way to add some colour to your place is by adding some colourful table runners. They bring a cool vibe and can be mixed and matched with different mats to give your dining area a fun look.
2. String lights
Diamond String Lights from Chronos
If you want to create a cosy corner in your balcony or room, you need to get your hands on some pretty string lights. They are one of the best ways to turn your space around and add some warmth to your place. These diamond string lights are one of the best home decor products under ₹1,000!
3. Cluster pendant lights
Cluster Pendant Light from Homesake
Looking for some additional lighting in your home but don't want to go overboard with a chandelier? These pendant lights are perfect for you. They are so chic and modern and can be installed in small spaces as well to add some instant brightness and an aesthetic vibe.
4. Ceramic vase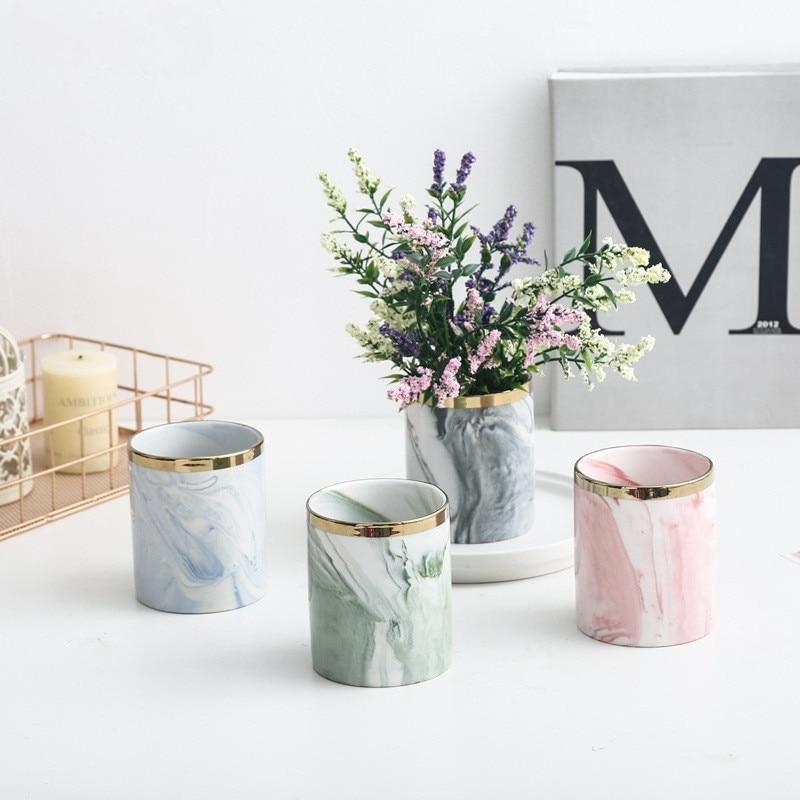 Marble Ceramic Vase from The June Shop
Adding greenery to your place is always a great way to bring some brightness and positivity in. Get these gorgeous marble ceramic vases that you can add to any corner of your home. These vases are some of the prettiest statement home decor products on a budget.
5. Hexagon mirror wall stickers
Hexagon Mirro Wall Sticker from Bikri Kendra
Mirror wall stickers are all over the internet and they truly beautify your space in no time. So, instead of investing in big antique frames, try this quick and easy home decor idea. All you have to do is place them in your room and you have yourself a wall makeover without too much effort.
6. Floating shelves
Floating Shelves from 7 Trees
Who doesn't love some extra storage space that doubles up as decor? Decorate your walls with these floating shelves and add a unique element to your room. Whether they are in the kitchen, bathroom, or bedroom, these shelves look super stylish and functional!
7. Floor cushion
Floor Cushion from Fabindia 
Adding floor cushions can really alleviate your space, bringing in some colour and a relaxed aesthetic. They are comfortable and cosy and can be used in any corner of your home to create extra seating.
8. Patterned dhurries
Multi-Use Dhurrie from Saral Home
Dhurries can make any space look complete instantly. They are super easy to clean and can be changed and put away when you get bored of one design. Get some cotton dhurries this monsoon season to brighten up your place.
Featured Image Source
Related: Kitchen Decor Ideas: Quick And Easy DIYs To Brighten Up Your Home