Craving fancy outdoor dining with Instagram-worthy fresh summer delicacies? Take the party to your backyard with these fresh and easy summer recipes, perfect for a meal al-fresco!
Appetizers to set the mood
Watermelons scream fresh! Add cheese and basil to that and viola! You get the perfect summer appetizer to start your meal. Watermelon Caprese is super easy to make and super difficult to resist.
Get the recipe with a little twist from the original, here.

As an alternative, you could also give a boozy twist to watermelon as your appetizer. Watermelon Margarita Popsicles on a summer evening are a treat to die for and possibly the simplest recipe ever.
Watermelon + Tequila. Can the start of your meal get any better?  All votes for No, for sure!
Get the recipe here
Entrée – Light yet filling
We love salads with big flavours. And we are sure you do too. Create awesome-ness in a salad bowl with this grilled lemon herb Mediterranean Chicken Salad recipe. With olives, tomatoes, cucumber, avocado and chicken, it is so filling, yet light. Grab your notepad, save the link on your tab or make a mental note of the recipe from here.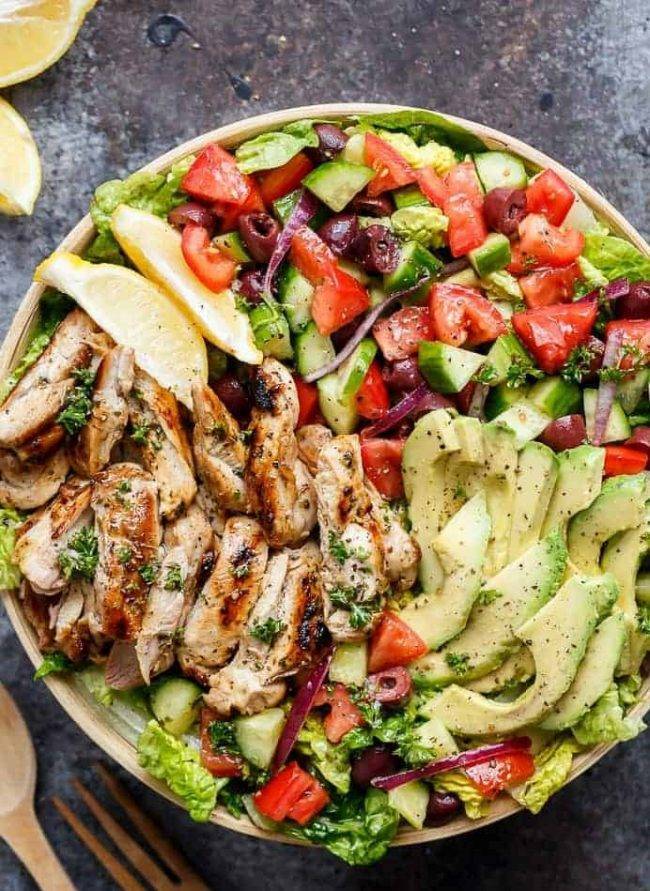 If Mediterranean flavours aren't your thing, go for an Asian flavoured chicken salad instead. A Sesame Chicken Salad with mandarin oranges and ginger-garlic crunchy strips will make your taste buds craving for more!
Note the recipe from here.
Can a mango dessert ever go wrong? No Freaking way!
We all LOVE LOVE LOVE mangoes, don't we? (And we secretly judge those who don't!). Finish your al-fresco summer menu with yummy-licious Mango Lemon Bars, with a generous topping of toasted coconut.
Bring out the goodness of mangoes (and never ending compliments) with this quick and easy recipe.
Since we love mangoes so much, here is another mango dessert recipe, which is super fresh, super healthy and super easy. This Mango Sago is delicious, addictive and has coconut milk as a major ingredient. (We are obsessing over mango and coconut combo this season).
Check out the recipe here.
So, get your backyard ready for the party, invite your girl-friends and win them over with this easy, fresh, perfect al-fresco summer menu.