Having a cluttered home is a real pain. Not just because it looks untidy and takes a long time to sort through, but it also drains energy and time. You often spend more time looking for lost items than you do cleaning the mess. A minimum amount of clutter is acceptable, but if you are rummaging through a huge pile of items on a regular basis, you need to start decluttering the place. A clutter-free home, apart from looking great, also reduces stress and makes you feel positive. Wondering how to do that? Don't worry, we have found nine items on Amazon for under ₹1,500 that will de-clutter your home and de-stress your life.
1. Expandable Cutlery Tray
Have you ever struggled with finding the right cutlery? Finding a spatula when you're looking for a fork or finding the ice-cream spoon in a senseless gathering of small spoons? Quite troublesome, isn't it? A cutlery tray will help you organise your cutlery and make it easy to find things. Assign a dedicated slot for your spoons, forks, spatulas, and even smaller items like a pressure cooker whistle. This expandable tray can also handle the larger items in your utensils drawer.
2. Multi-Purpose Shoe Rack
The sight of shoes lying all over the place near the door is a sight nobody wants to behold. When everyone's footwear finds a place in the mess, it becomes difficult to find the pair you want. Get yourself a shoe rack to store all your favourite footwear and make your home look clutter-free.
3. Kitchen Sink Organiser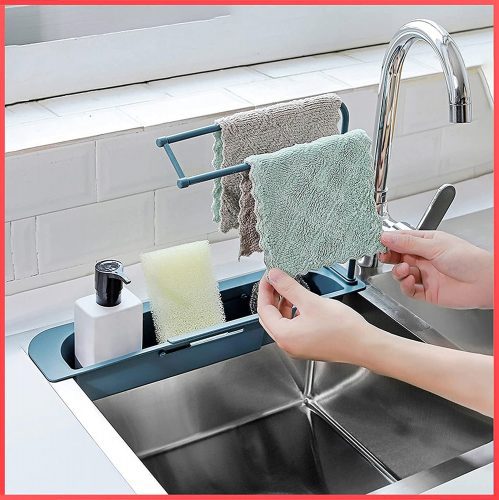 Keeping the kitchen clean, especially the sink area, is important to maintain basic hygiene and health. A dirty kitchen can inadvertently lead to numerous health problems. So, instead of leaving your dishcloth and dishwashing soaps and rags next to the sink, get yourself a sink organiser. This will keep the dirty water away from your utensils.
Related: 8 Amazon Kitchen Products Under ₹1,000 That Are Going To Change Your Life
4. Bathroom Rack
The bathroom is usually filled with numerous bottles from shampoos and conditioners to styling products. Laying it all near the bathroom sink is not exactly feasible. Get a bathroom rack that will not just allow you to store all bathroom essentials, but will also let you hang your loofah, towels, and more.
Related: 7 Bathroom Essentials On Amazon Under ₹1,000 That You Didn't Know You Needed
5. Office Desk Organiser
An office desk organiser that can fit all your essentials is a must-have at home. Instead of putting things all over the study, this desk organiser can carry your stationery, files, and even little tidbits. It is not too space-consuming and is efficient and multifunctional.
6. Foldable Cloth Storage Box
Trying to find your favourite T-shirt from the mountain of clothes in your wardrobe can be quite tiresome. Organise them all using this foldable cloth storage box. Compartmentalise your wardrobe into tops, bottom wear, and innerwear. You can also use this to store your linens, towels, and bedsheets.
7. Wall-Mounted Bookshelf
Display your book collection with a wall-mounted bookshelf. These invisible book shelves will house your books while also making your room look lively.
8. Wooden Key Holder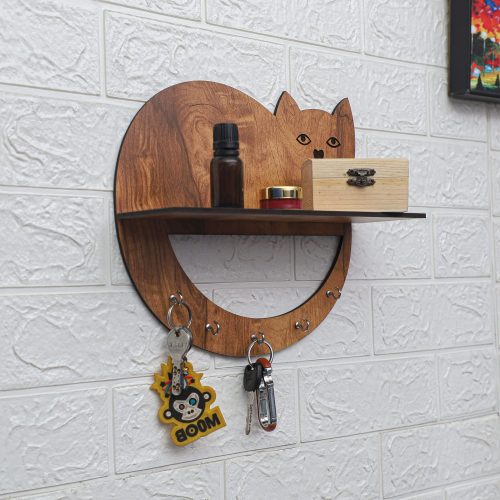 A key holder that doubles up as storage space for other things makes for a good investment. With this multipurpose key holder, you can keep all your keys in one place. And use the storage space to keep essentials like your phone chargers, watches, glasses, or just a decorative item.
9. Makeup Organiser
Keep all your beauty essentials in one place with a cosmetic organiser. This can house your perfumes, lotions, makeup, and even jewellery. It's a great way to make your dressing table clutter-free.
These items are individually selected by the team and we may earn a commission from your purchase.
Featured Image Source