It's the season of card parties once again aka Aunty Eve's time to shine! You haven't known me long enough to realise this but one of my many, many talents is throwing the best card parties every Diwali. Now, last year was a bust, so this year, I'm having the BIGGEST Diwali party India has ever seen. And I'm not one to exaggerate, bachche. When I was doing all the planning shanning, I realised that I have a unique wealth of knowledge about card parties. And it would be a devastating crime against humanity if I kept these ideas to myself. So, being the magnanimous, flawless creature that I am, I decided to share my best card party ideas with all of you.
Bachche, you have no idea how privileged you are to be reading this. Uff, I'm a little jealous of you, in fact. Anyway, bookmark these ideas and bask in my sunny genius.
Put water in the vodka and gin bottles
Mehengai ke zamaane mein bhalaayi is passe, bachche. Not only will you save money with this trick, but you will also get budget entertainment. Watch people act drunk when they're perfectly sober and enjoy the show. Keep the real stuff handy though, in case someone you actually like shows up at your party.
Play Bluff with 10 decks to make the party memorable for the next 10 years
I cannot tell you how much fun this is, bachche. When everyone comes to your party with stacks of cash, ready to gamble their life away, put hundreds of cards in front of them and announce Bluff as the game of the evening. Last year, 30 cards fell out of Mrs Duggal's hands and she lost her diamond earrings to the most cunning player on the table aka ME. One of my favourite card party ideas this is!
Wear your best wedding wear so that no one outshines you
What is the point of a Diwali party if the host isn't the centre of attention, beta? This is just common sense. But since everyone and their south Delhi chachi dips themselves in bling for every event, it's also common sense to think ahead. So, you need to get that lehenga dry-cleaned and get that kundan set polished. Shine bright like a 10-karat diamond, child!
Make sure your lighting is selfie-friendly
That's also for your own good. After all, we don't want your dark circles to look darker than the shade you throw at the colony kaleshi. Test the lighting a day in advance please, beta. Aunty Eve does not have the time to adjust her lights during the shoot.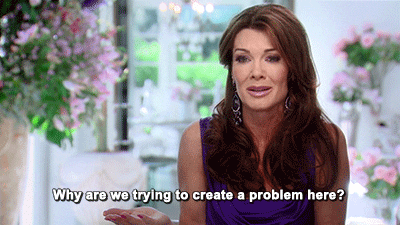 Wear the highest heels you can find to look down on everyone
This is essential to put the local mansplainer in his place. They have a tendency to shut up when a tall woman looks at them threateningly. Feminism for the win, bachche! Make it your mantra.
Lock your room so that no one sees how many outfit changes you did that day
We know that ALL your blingy suits and sarees are lying around there, discarded like yesterday's N95 mask. No one needs to see it though. Don't bother with tidying up and actually folding the clothes. That's too much work for the star of the evening. Just lock it up.
Plan a wedding-style buffet…
…and put the same dal in three different vessels. Add a swirl of cream to one to make it "makhni". You can also use the same curry for chicken and paneer. And if someone tries to doubt your food choices, get ready to display your best heartbroken face. Just think of dear Britney's struggles and you may even muster up some tears. But when I show up, tell me where the biryani is. The brain behind all these epic card party ideas does not do dal.
Make a celebrity friend and force them to perform for free
You have very little time for this plan but it is doable, bachche! I could help you, of course, but how will you ever learn if you don't do it yourself? This is called learning on the job, beta. So, get invited to the right parties and nag celebrities to become your friend. Eventually, they'll do anything to get you to shut up and that's when you can tell them to perform at your party. How do you think I got Ranveer Singh at my 2019 Diwali party? But, uff, be prepared to share the limelight. Ranveer outblinged everyone in the city that night! Mrs Duggal was in tears, bachche, which she couldn't even wipe because she had diamonds hanging off her nails! Choose your friends wisely, okay?
I'm waiting for my invite, bachche. Plan your Diwali party already! I'll be there…if Kareena isn't having hers on the same day, of course.
Related: #AskAuntyEve: How To Re-Gift That Ugly Vase From Last Diwali Without Anyone Noticing
All gifs sourced from Giphy