Look, bachche, I'll be honest. 2020 is a massive, non-stop kalesh. It's as if all of you ate chicken tikka rolls on 57 consecutive Tuesdays. Now, this Diwali season is here, but the virus still won't give us a break. Stuck to us like a Komolika!
A bunch of you sent questions about your festive season dilemmas and, oh bachche, I feel you. Your problems are as dark as my brows! Someone thinks she's put on too much weight, while someone else can't find the latest LV essentials. I got your questions over the last week, and I've been doing some serious thinking. I checked into a secret resort for Hollywood celebs (can't think clearly at home ugh), stocked up the minibar (thinking juice hehe), and did some mind-clearing yoga with ScarJo. It was her bachelorette, and she just broke down on the phone when I said I couldn't make it. Oh, bachche, I can't tell you how much my heart broke, so I just had to be with her before the wedding, which I skipped…for YOU!
Anyway, so yes, I cleared my mind and thought long and hard about your perplexing problems. Let's get down to business now, shall we? We'll start with the most important questions.
Does LV make masks yet?
– Pandemicpartiesftw
Dear Pandemicpartiesftw,
Party season has been here for a while, and you still haven't done your shopping? What is this behaviour? So much running around I have to do for you lost souls. Anyway, I spoke to my personal shopper at LV, and she said they only make face shields. And they're so cheap that you can hand them out as disposable gifts to your guests. In fact, I think you should buy at least 10,000 and cover your house with them. Paise phenkne hi hain toh do it with class, bachche. What is this mask talk?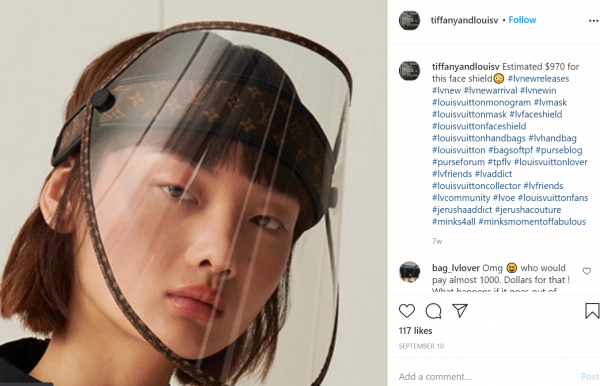 My husband isn't allowing a buffet at my Diwali party. What to do, Aunty?
– Covidisahoax
Dear Covidisahoax,
You need a system, bachche. First, you keep your husband deliriously happy throughout the day of the party, even if that means doing some naughty, naughty things. Men can't think clearly when they're in that zone. Remember this lesson for life, bachche! Second, you need to call all your guests and tell them about this situation. While your husband might ignore the party part of it, he will still notice other people licking his cutlery clean, you know. Tell your guests to bring their own plates, spoons, forks, appetisers, and main course. And napkins, unless they like dirty mouths. Also, tell them you've made a new religion, and you don't believe alcohol exists anymore.
When no one shows up to your party, you need to implement the third and most important step. Pay attention now, bachche. Go to a mirror and stare into it. After 10 minutes, ask your reflection why you're so stupid that you wanted to have a Diwali party in a pandemic. Then call Pandemicpartiesftw over and drink some terrible vodka, because that's what you deserve.
Want to keep myself away from sweets, but how?
– Mithaimonster
Dear Mithaimonster,
Why do you want to stay away from sweets? Did I skip that sweet Avenger lady's wedding for this blasphemy? This is the only time of the year, bachche, when even Aunty Eve doesn't watch her perfect figure. And after all, it's 2020. Mithai is all we have! Go have another box of kaju katli.
And if you really, really, reeeaaallllly want to stay away from sweets, I do have a secret weapon. It's quite harsh, and when I told my Chichi (she's a snooty Siberian Husky) about it, she ran away from me with her tail between her legs. Still hasn't come out from my LV trunk. Anyway, here it is: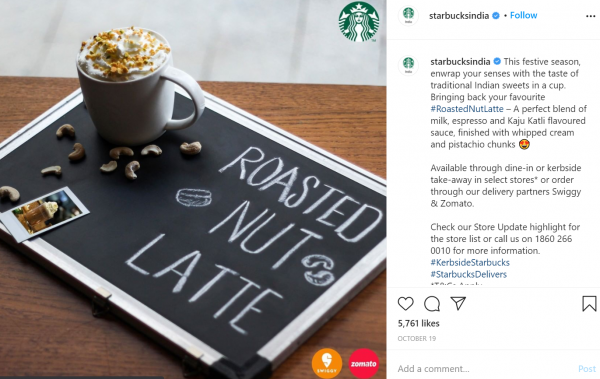 Once you taste a kaju katli latte, I think it's safe to say you'll ban every reminder of it from your fridge.
Which sanitiser is the most chic?
– Sanistyle
Dear Sanistyle,
I wasn't sure about this, so I asked around. You know me, I'm very simple at heart. By god, Tiffany ke aagey kabhi gayi hi nahi tumhari aunty. Anyway, ScarJo took a break from her wedding and sent this recommendation to you, because I was quite lost, bachche. She said and I quote, "Arre, put anything in a branded bottle ya, it'll be chic as hell." This is from her, okay? Not me. Just to be clear, Aunty Eve will never give such ew ideas for Diwali parties.
Hayeee wazan kitna badh gaya hai, ladka kaise milega?
– Dulhanbanoomainkisiki
Dear Dulhanbanoomainkisiki,
Ladka kyun chahiye, bachche? You go have a wedding for yourself. Have a sangeet (because that is the most fun), put up a bar, get that designer mask, and become a bride. You need money for this, bachche, not a ladka. Of course, some pesky aunty (hehe) will start demanding a child from you after a year. Then, you get the neighbour waale brats and hand them to whoever is yearning for a baby. And keep all that wazan, you may need it to sit on someone's throat. In fact, you're looking too kamzor to me, bachche. Call Mithaimonster and share a box of laddoos.
Related: #AuntyEve: How To Make Your Mother-In-Law Love You
Uff, this is so tiring but you see how I sacrifice my peace for you every week? If you have a problem or a general question about the world, talk to me on Instagram, and I will sort it out. See you next week, children. Or as dear Scarlet said repeatedly on her bachelorette, "Bachche, assemble!"