Looking for ideas on how to stand out at parties? Whether it's a black-tie do or a festive event, adding a touch of class to your accessories can make all heads turn to you. Cocktail rings are perfect for this purpose – they give just the right amount of style and sex appeal to any outfit. Take inspirations from these quirky and unique pieces to make a fashion statement.
1. Blue Blaze
Chase away your blues with this stylish ring and bracelet pair from Krishna Jewellers. Wear this bright blue and maroon piece over neutral colours to bring out the shine.
Courtesy: Krishna Jewellers
2. Double Trouble
Double the magic of pearls and polkis with this piece from Ritika Bhasin. Pair it with a sheer lehenga and let your hands do the talking.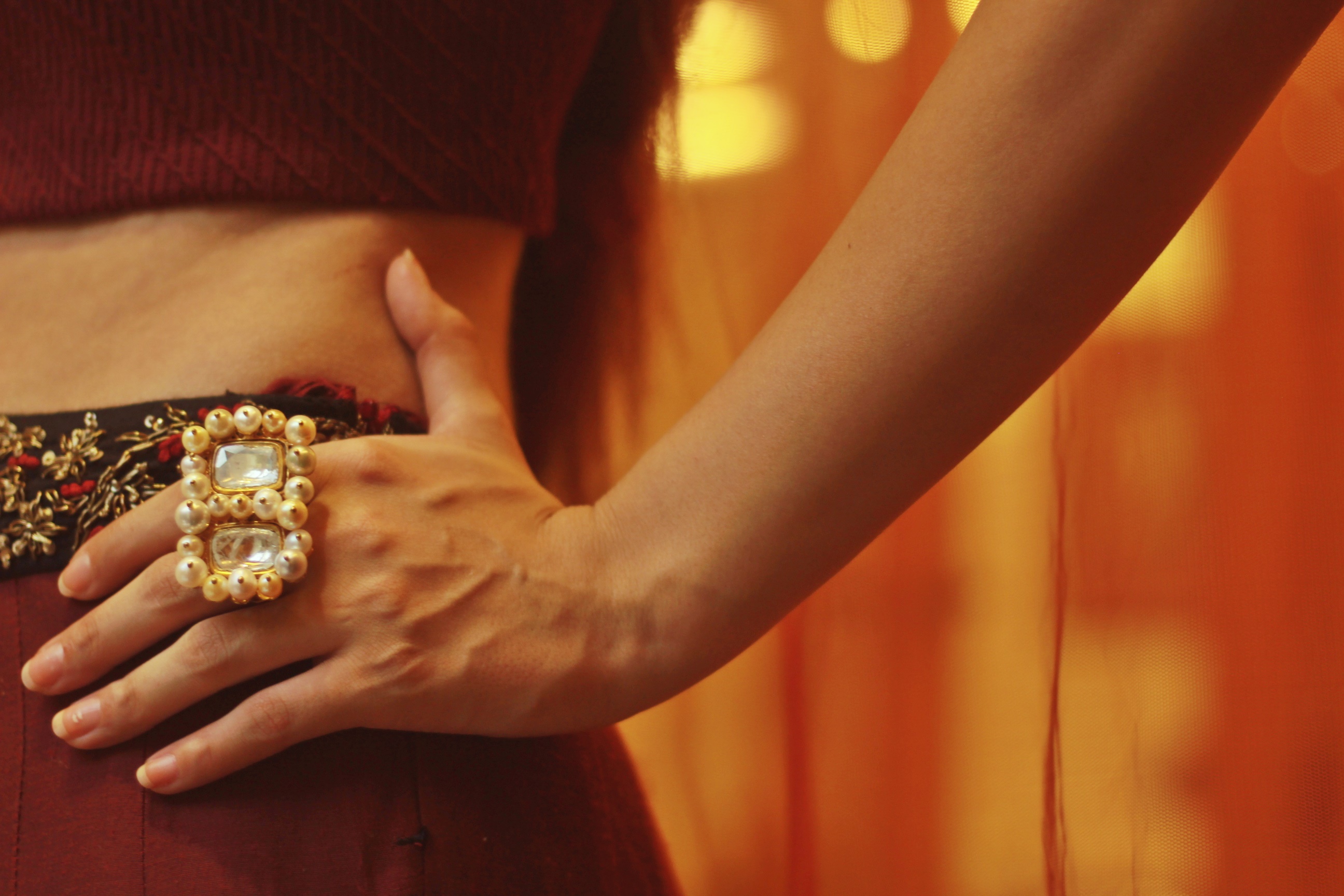 Courtesy: Ritika Bhasin
3. Boho all the way
Life is too short to wear boring jewellery. Add some 'Boho' on your fingers with this textured ring from Vaitaanika. This 92.5 sterling silver piece is studded with rubies and sapphires that will make you feel like a queen.
Courtesy: Vaitaanika
4. Stunning Meenakari
Jaipur-based jewellery designer Sunita Shekhawat loves exploring and modernising the beautiful Meenakari art on her jewellery. The result – beautiful meena cocktail rings that will steal your heart.
5. The Rainbow
Another piece by Vaitaanika that will make you the star of any party. Add every colour of the spectrum with this ring from her rainbow collection. The ring is big, bold and definitely beautiful. It's great for Indian wear or any outfit that seems to missing that final touch.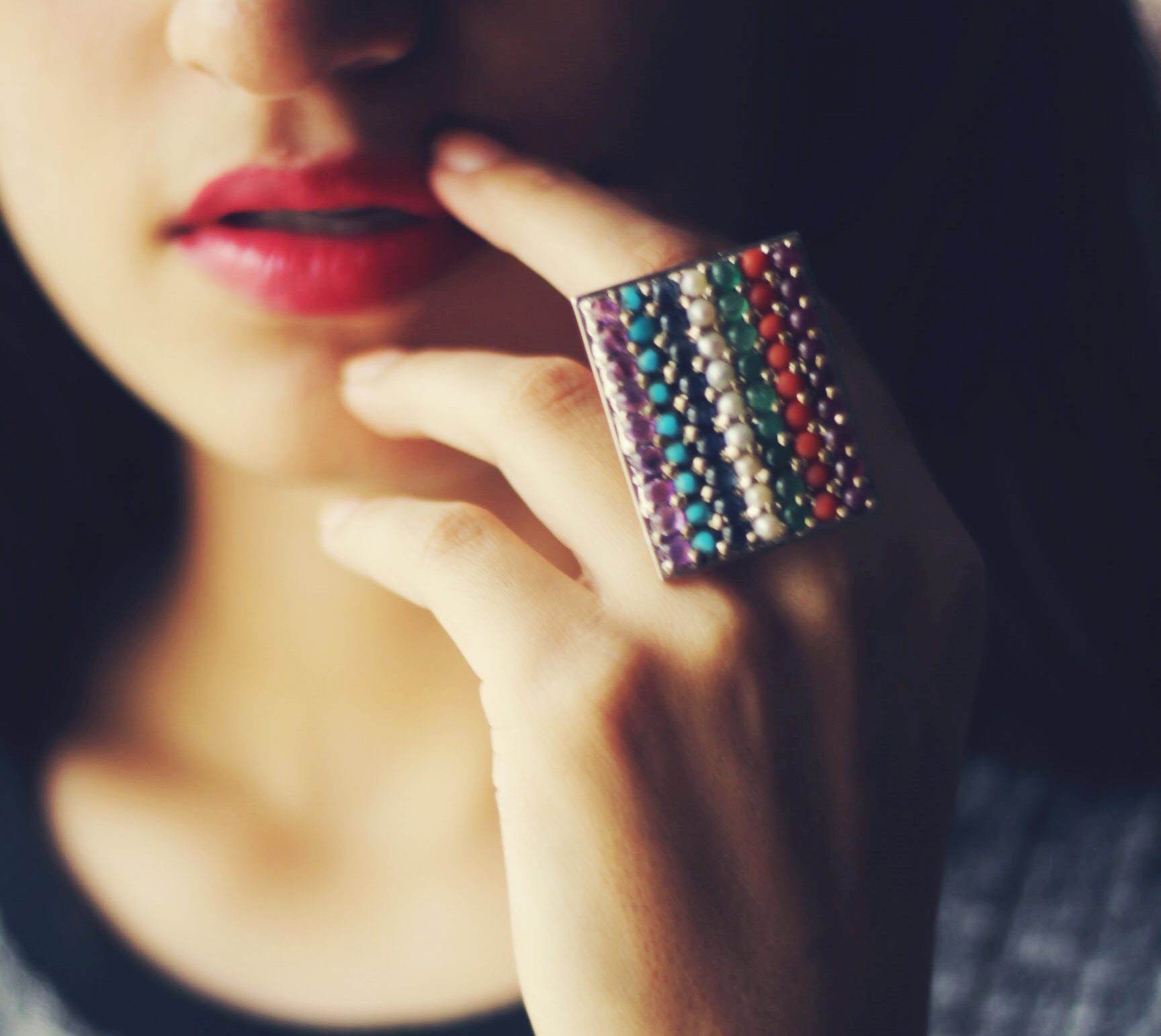 Courtesy: Vaitaanika
5. Shaped for the Best
Something as simple adding shapes can make your outfit pop. Whether it's this hexagonal beauty or this oval emerald, you cannot go wrong with either one. Wear them with traditional lehengas to complete the ethnic chic look.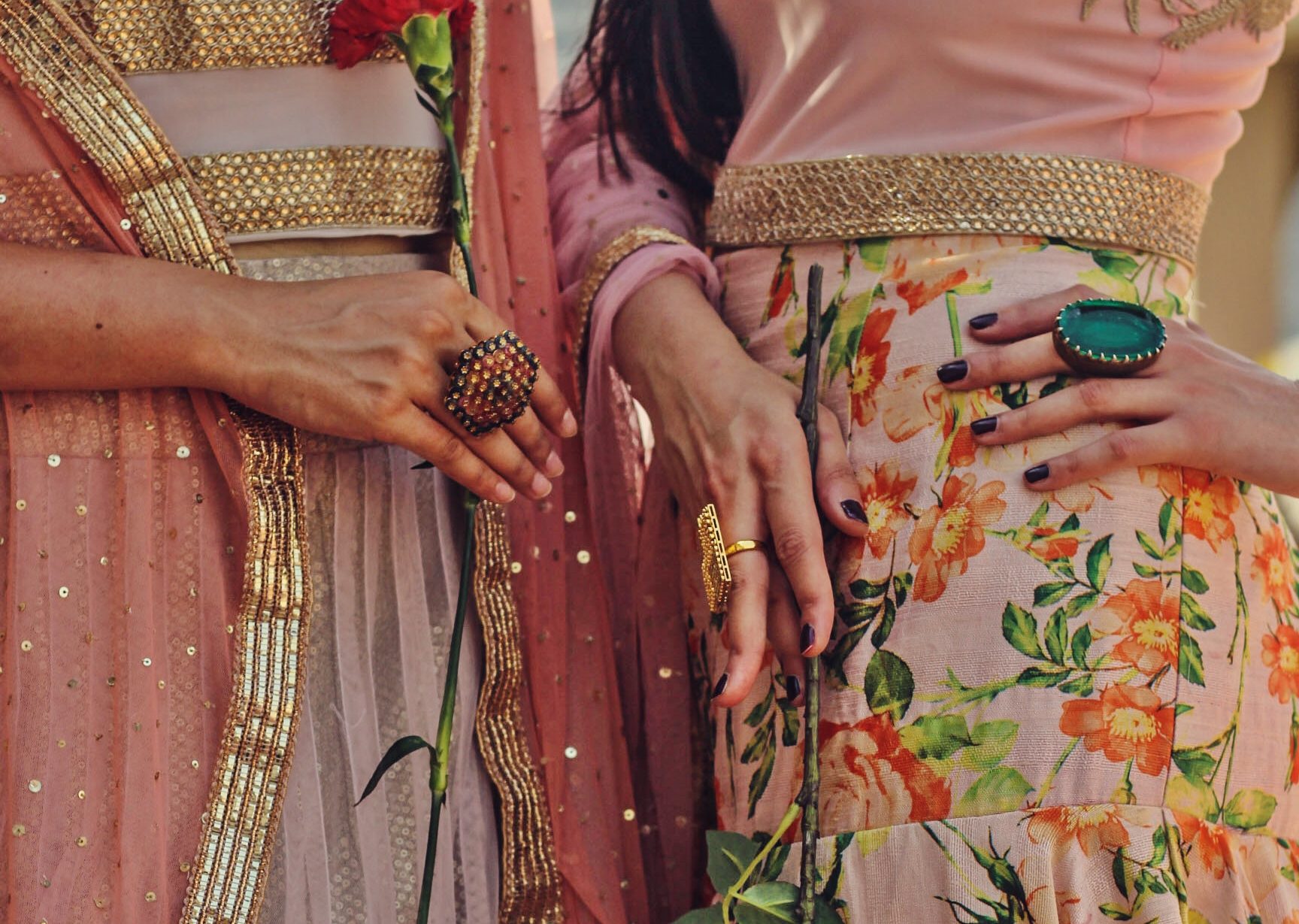 Courtesy: Vaitaanika
6. The Blooming Beauty
Can't pick a colour? Then opt for this ring with all the hues of a rainbow. This blooming beauty will gel with any outfit.
Courtesy: Vaitaanika
7. Matters of the Heart
This black beauty has everything you need and more. Decked with loops of glitter and shine, this piece will surely be a conversation starter at any party and will fetch you a lot of compliments.
Courtesy: Ritika Bhasin
Please follow and like us: