Wondering what to carry to your friend's dinner party this weekend? Carry along a bottle of wine. Whether you want to thank your host or just say 'congratulations',  gifting wine is always a good idea. And luckily, you no longer need to spend a fortune when choosing a bubbly. A lot of homegrown brands have collections that are easy on the pocket and taste fabulous. These 7 varieties are the among the best Indian wines.
1. J'NOON RED
Recently launched, J'NOON, is India's first luxury wine brand that is available to a global audience. It comes in a limited edition range of only 2,400 bottles of red, white and sparkling wine. J'NOON Red is an excellent blend of Cabernet Sauvignon co-fermented with Petit Verdot and Marcelan variety of grapes. It has a refreshing deep purple colour and a full-bodied taste that will go well with rich Indian gravies.
2. FRATELLI CHARDONNAY
This wine has a hint of oak giving it a mild husky flavour along with fruity notes of green apple and melon. It tastes mildly acidic and pairs very well with smoky kebabs and grilled chicken. Drink chilled.
3. CHANDON ROSE
Chandon Rose is a blend of Shiraz variety of grapes that are acquired exclusively from a vineyard in Nashik. It has a pretty pink colour with intense aromas and flavours of strawberries, cherries, watermelon and crushed rose petals. Its creamy palate goes well with a tomato gravy dish.
4. GROVER ZAMPA SOIREE BRUT
Homegrown brand Grover Zampa's Soiree Brut is among its best selling and highest awarded wines. The sparkling wine has fresh notes of lemon with hints of a toasted bread. If that doesn't tingle your taste buds, we don't know what will! It can be paired with spicy Indian and Thai cuisine.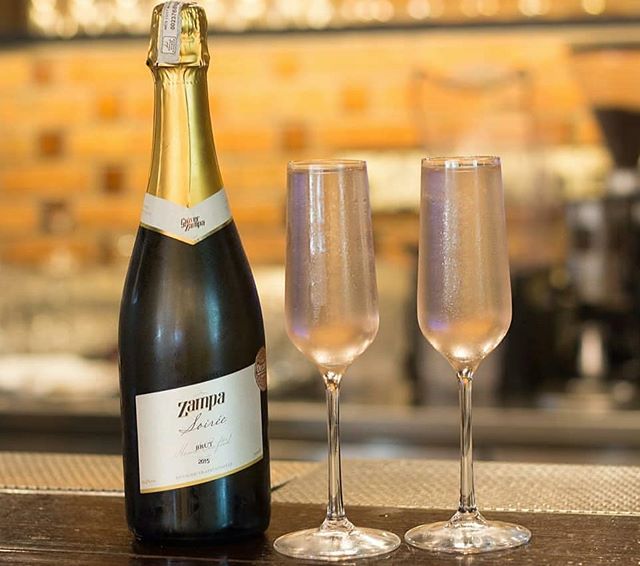 5. SULA RASA SHIRAZ
This red wine is a collector's treasure and will make a great gift. Since it's aged in oak barrels, the longer it's stored, the better it tastes. Its complex, peppery flavours are best enjoyed with lush foods like gouda cheese and dark chocolate.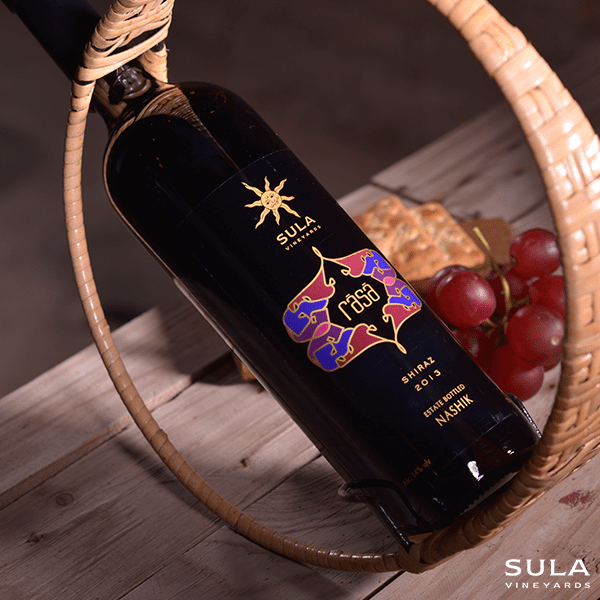 6. MYRA RESERVE SHIRAZ
The Myra Reserve Shiraz is another popular wine that comes from the vineyards in Nashik. It has an elegant reddish-purple colour and soft notes of vanilla that come from ageing in fine oak barrels. Its delicate medium-bodied palate will pair well with seafood.
7. KRSMA SANGIOVESE
Krsma Estates that has its winery in Hampi, Karnataka, offers some of the best Indian wines. Their Sangiovese variety particularly stands out for its rich, fruity texture and earthy notes of warm spices, nuts and even chocolate. It tastes impressive with light pasta dishes.
Please follow and like us: